Laughter was the theme and the sound at our sixth "Ladies Who Laugh" fundraiser at Carolines on Broadway on July 25, 2012. The annual event — the brainchild of a former New York Women in Communications scholarship winner who wanted to give back — raises funds for the New York Women in Communications Foundation.
Susan Schulz, president of the NYWICI Foundation, kicked things off explaining that the evening's proceeds fund the Alumna Award of Excellence, which is awarded to the student who best exemplifies what our scholarship program is all about. She noted that the most recent winner, Tess Quinlan, is typical: "This year's winner, Tess Quinlan, is a sports broadcasting major who would be here tonight if she weren't in London interning at the Olympics. Pretty impressive, huh? She's an example of the caliber of young women NYWICI is awarding with scholarships — we are picking the cream of the crop."
Susan then introduced our emcee, the popular and hilarious NBC Contributing Correspondent Sara Haines, hosting for the third time. Sara, who appears daily on the fourth hour of TODAY with Kathie Lee Gifford and Hoda Kotb, had the 165-member audience giggling at her tales of her brother (who was in the audience) and her failed careers as a "sexy babe" and stand-up comic (which still might work out).
The evening's stars were comedians Jane Condon, Jess Sager, Carmen Lynch and Katie Goodman.
 
The Associated Press called Jane Condon "an upper crust Roseanne." She had the audience howling at her observations of life as a Connecticut mom. Example: She talked about the fact that her sons love rap and try to act ghetto — but as she said, "We live in Greenwich, Connecticut. How ghetto can my kids get in their J. Crew outfits?" Another audience favorite: "What's wrong with same sex marriage? My husband and I have been having the same sex for 33 years."
Jess Sager says she started doing standup "when people kept telling her she was funny even when she refused to sleep with them." We can't repeat much of what she said but can tell you she had the room rocking with her comments about life, religion and her resemblance to Kim Kardashian.
Mr. Bean is the person Carmen Lynch said she's most often mistaken for. Her deadpan delivery — sprinkled with sly smiles — kept everyone laughing as she joked about her family and someone's comment that "you can't put the egg back into the chicken" — she says that's all she wants to do now. 
Katie Goodman, a triple threat who sings, plays guitar and is also hilarious, closed the show. Make that a quadruple threat: She also writes and is a blogger for The Huffington Post and the author of a book on improv comedy. Her routine included the song "If You're Homophobic, You're Probably Gay" as well as a multiple-part audience sing-along that we can't repeat here.
 
The evening, which was sponsored by Carolines, 3M and The Naked Grape wines, closed with a raffle featuring prizes from B. Smith's, Sweet & Low, macbar, E&E Grill House, Kaplow and Baked by Melissa. To top it all off, we raised enough money to fund next year's NYWICI Foundation Alumna Award of Excellence.
 
Slideshow photos by Marilyn Abalos, Dimitra DeFotis and Jan Goldstoff.

A sampling of our favorite quotes:

Jane Condon: 
"A couple admitted they were married 18 years but with the wind chill added if felt like 22."
"My son got a degree in religion. The job offers are just pouring in."
"My husband's initials are KGB. He doesn't monogram a lot."
"My husband snores. I've been awake since 1978."
Carmen Lynch:
"I'm really tall, so I don't think I'm gonna live long: I don't see a lot of tall old ladies."
 



Special thanks to our raffle prize sponsors: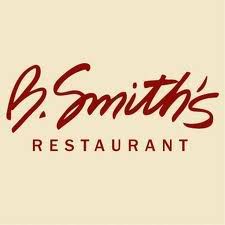 **