A Courageous Broadcaster
by Robin Jay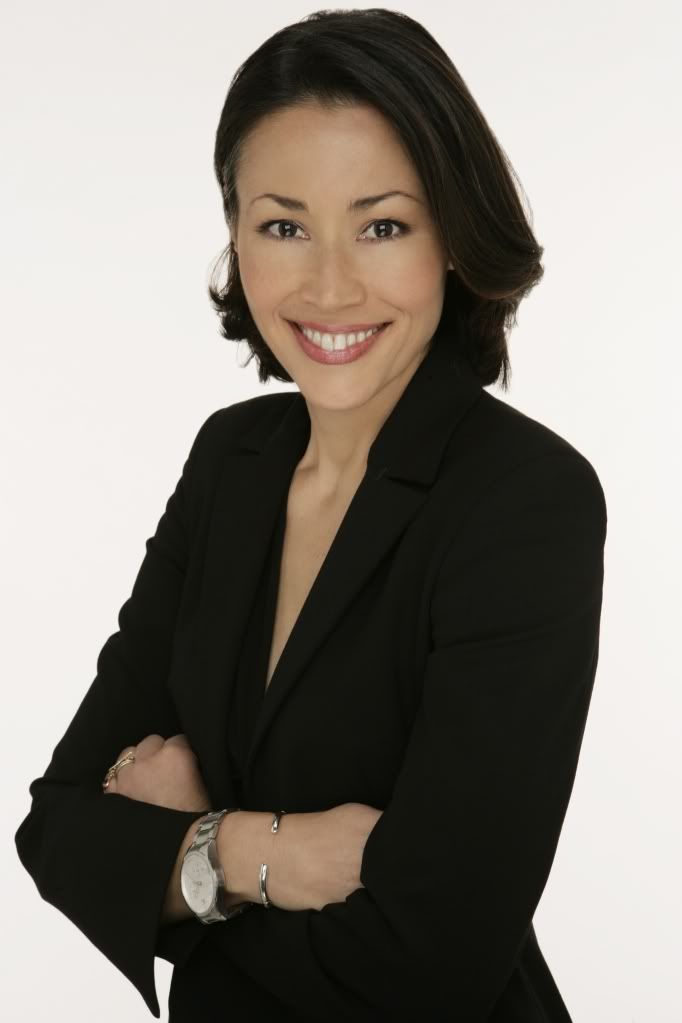 She's been your refreshing morning coffee companion as the co-anchor of "Today" and your in-depth evening news informant on "Dateline NBC" and more recently "Rock Center with Brian Williams."  And when the world is in crisis – albeit tsunami, earthquake, terrorist attack or war – Ann Curry rolls up her sleeves, puts her personal life in the capable hands of loved ones, and dashes to the center of the action to bring you front-and-center journalism that she calls "an act of faith in the future."
Is there any wonder Forbes named her among the top 100 most powerful women of the world in 2011? Ask Ann about it and she shrugs it off: "Power is the ability to influence."
This is no time for modesty, however. The power to deliver globally-impacting news with swift, credible integrity is an admirable feat, and Ann's resume contains assignments that would make even brave men shake in their boots. This daring correspondent traveled to Sudan to report ethnic-cleansing violence in Darfur; to Serbia to cover the dreadful state of mental institutions; and to Kosovo to disclose the horrific genocide-related refugee crisis.  She joined First Lady Laura Bush to explore the AIDS epidemic in Africa; and she was one of the first broadcasters to reach Haiti after the devastating earthquake there. She has the moxie to report the humanitarian, strife-ridden news we may not want to know, but need to know in order to build awareness that affects positive change.
Interestingly, broadcast news was not Ann's intended path after college. "I planned on becoming a newspaper editor. I was not inclined to be on TV – I was 'grunge' before the term existed. I was shy and had a cultural disposition that made me not want to potentially bring shame on my family," she explains. "But someone told me about an internship at a local TV station. I realized that the marriage of the right words and pictures could 'pack a punch.' "  
However, Ann had no female career inspiration. "Honestly, there were not a lot of women in broadcasting when I started. Who really inspired me was Walter Cronkite," she admits.  "But there were a few women like Barbara Walters, Diane Sawyer and Connie Chung who showed me there was a place for women in broadcasting," Ann continues. 
Rising to the top of the news chain certainly wasn't a piece of cake. "I feel I had to earn any career progress and that it took a long time," says Ann. "Becoming the news anchor of 'Today' wasn't something I ever expected.  It's such an iconic window into what America cares about and being invited into the broadcast meant a great deal to me."
"I'm old enough to remember how hard it was for women in our business 30 years ago.  When I started, I was the first woman in the newsroom where I worked.  Bosses then felt there was no place for women in the newsroom because they had no news judgment and couldn't carry the camera," recalls Ann. But that's why winning the Matrix Award means so much to her:  "To get an award from other women in the communications industry means I've come full circle – it's a really sweet award to me." 
"Journalism is still not a perfectly equal world," Ann adds. "But I am happy to hear the footsteps of women coming behind me. They inspire me and I hear them cheering me on. We all need to pave the future for our daughters and other women – it's part of paying dues for the real privilege of doing the great work we do."
And while the Emmy Award-winning broadcaster has attained about every career milestone imaginable, she isn't hanging up her microphone just yet.  "I'm just getting around to writing a bucket list," she says, "because I feel I'm just getting started!"  
Robin Jay is editor-in-chief of South Florida Opulence Magazine.