Since 2011 Matrix Winner Sheryl Sandberg launched her new book, "Lean In: Women, Work, and the Will to Lead" this Monday, people have received it with both praise and criticism. Sandberg's somewhat feministic manifesto on women in the workplace examines the relationship women have with their professional life, focusing how they can grow their career and lives by taking ownership and "leaning in."
Sandberg attests that "we hold ourselves back in ways both big and small, by lacking self-confidence, by not raising our hands, and by pulling back when we should be leaning in," and because of this, "men still run the world." To summarize her position: though there are still deep gender biases in the workplace, excuses and justifications aren't going to help you. Instead, believe in yourself, give it your all, speak up and get it done.
Sandberg is trying to show women how to be self-aware, to understand how they are judged more harshly than men and to not let the anticipation of children detract from their course for advancement. To have a plan for themselves-to take care of business.
It's hard to not get a Jerry Maguire mission statement feeling when you read about the "Lean In" campaign, written for her people (women), yet that is exactly one of the biggest reasons this book is drawing ire-some suggest it is written for her people-mid to high-level executives looking to scale the corporate ladder, not the everyday woman, and not a one-size-fits-all commentary on gender biases and issues women face today. Naysayers feel Sandberg misses a great population of women in her movement because her brand of gender equality is privatized; only considering the employer/employee relationship which misses a large sector of the female population.
Some also feel Sandberg puts the blame on women for their career stalemates, blaming other women for not trying hard enough, shifting the responsibility completely to them, letting corporations and the bias issue off the hook, thus putting the onus on them alone to make progress in a broader culture issue-it's our fault we are not seen as equals in the workplace.
No one can doubt Sheryl Sandberg is a savvy and incredibly intelligent woman with an intense work ethic. She has broken so far above the glass ceiling that she probably cannot see it below her. Regardless of which side one takes, her "feminist movement" keeps the discussion going about a gender issue that is still so prevalent today, yet so hard to navigate clearly.
We ask our Hot Sheet Panel:
What are your thoughts on "Lean In"?
Do you think the message is too myopic when offering advice on gender issues?
What advice do you have for women to advance in a top heavy male workplace?
I must confess to not having read Sandberg's book yet. I'm too busy working, leading and trying to pave the way for the next generation of professionals through NYWICI Foundation Scholarships.  In Sandberg's TV interviews, however, I have heard her say that a woman has to work harder to get as far as a man.  Well, I don't think women should work any less hard - because women are doing amazing work.  Rather, I think that there are a good number of men who should be working as hard as women.  Think of the possibilities!  As for Sandberg's "Lean in" platform specifically,  my perception is that she thinks women who don't strive to be at the top of an organization are inadequate.  I want to tell women who are number 2, number 22 or number 200 in their organizations that there is no shame in doing your job well, finding satisfaction in your work, being proud of your success at every level, and being happy.  Something I read on a friend's blog recently rings true for many: "Follow the colonels.  They always know more than the generals."  
Joan Cear
Vice President, Kellen Communications
Immediate Past President, NYWICI Foundation 
First of all, as a PR professional, my hat's off to Sandberg for generating so much visibility and conversation on the broader topic even before her book's publication.
My initial impression was mixed - perhaps influenced by Maureen Dowd's column, which painted Sandberg as elitist and self-interested. But my admiration grew as I heard more.
I agree with Sandberg that what we used to call the women's movement is stalled. And it's clear that many younger women don't find "feminism" relevant to their lives and careers, or they have a dated idea of what it means. Good for Sheryl Sandberg for restarting the conversation about women reaching our full potential in the workplace, and for being willing to "lean in" herself even amidst criticism and controversy. Best of all, she proposes to extend the book's message by creating a social movement to keep it alive through a marriage of social media and social persuasion. I think that's leadership. 
It seems to me that her main message is that even though employers and government bear responsibility for creating and protecting opportunities for women, we need to take advantage of the opportunities we have now. And in a nutshell, you need to push yourself to reach your full potential. That's a message and a movement that almost anyone - rich or poor, young or old, educated or not - can benefit from.
Dorothy Crenshaw
CEO/Creative Director, Crenshaw Communications
NYWICI Foundation Board of Directors
Years ago I learned how to "lean in" without knowing the name of that concept. I broke ground in TV news at ABC in the 60's when I became their second woman correspondent. This was after learning the ropes in local news in the mid 50's - the early start of TV news. No one told me how to do it. I was ambitious and confident and figured it out. And I supported the feminist movement in broadcasting in the 70's. My career lasted 35 years... ABC was followed by CBS News, then ch. 13, then work for HBO. I now encourage young women to "go for it" in my Advanced TV Reporting class at NYU. 
Marlene Sanders
Adjunct Prof. of Journalism, New York University
New York Women in Communications President, 1973-1974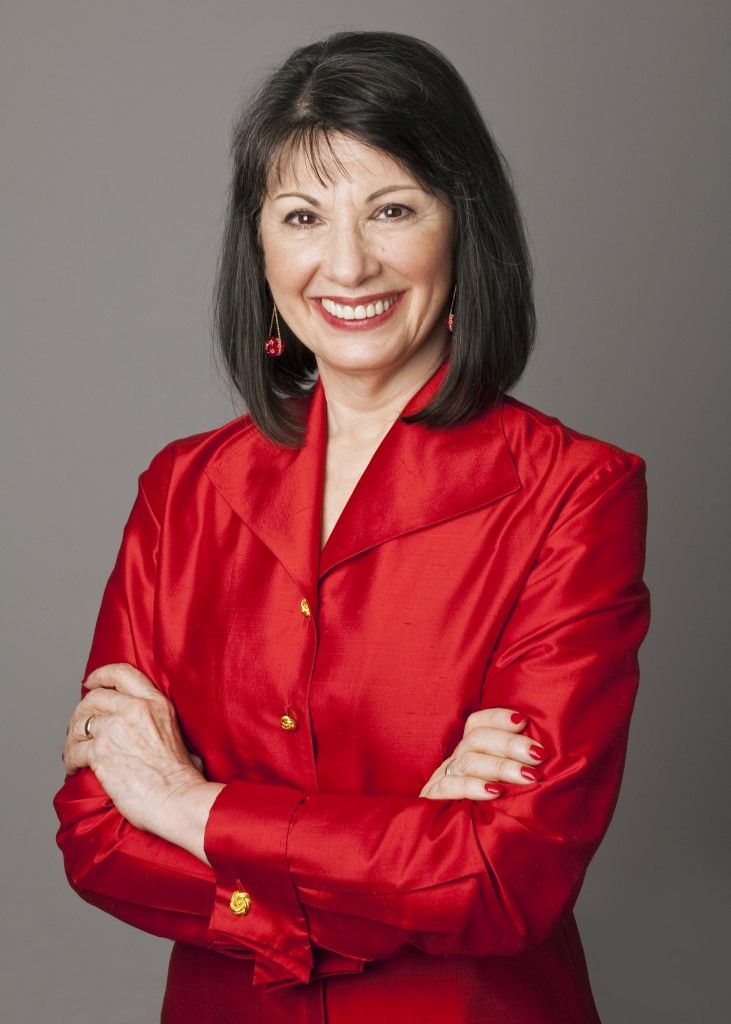 I've been an activist for women for decades, so I'm thrilled that a top female corporate leader has declared her intention to energize a new wave of women's advancement. But the inevitable backlash is a troubling diversion. For one thing, why is this a women's discussion? Who ever judged a man for not being home to cook his child's dinner or wipe her nose? Or opting not to take paternity leave? Why this incessant drumbeat about women and the work/life choices they make?
Gloria Feldt
Co-Founder/President, Take the Lead and Author of  "No Excuses: 9 Ways Women Can Change How We Think About Power"
Read more about Gloria Feldt's opinion in her CNN article:  Why Women Must Seize This Moment. 


What are your thoughts on "Lean In"? Sheryl Sandberg and her book Lean In are reinvigorating the conversation about women's equality in the workplace. And, any conversation that centers on women's success can be productive and valuable. 
Do you think the message is too myopic when offering advice on gender issues? Sandberg isn't single handedly responsible for leading this conversion.
Just a few of the other voices involved: Ms. Magazine celebrates its 40th anniversary this year, the on-going PBS MAKERS series aims to commend women's history, Tavi Gevinson's Rookie magazine addresses a generation of young women who claim feminism as their own in adolescence, and MORE magazine reaches women in mid-life with a balanced discussion about the culture we live in and ways we can reinvent ourselves and that space. These media present the voices, opinions, and wisdom of hundreds of accomplished women. 
Nonetheless, notice that "with such a dearth of women at the tippy-top, we want to—no, we insist that we—own them. We assume their every move and utterance symbolizes the advancement (or denigration) of our own cause….[and] are horrified when they don't behave exactly as we would wish them to," wrote Lesley Jane Seymour in her latest opinion piece on More.com.
Sandberg is not speaking for me or you, per se. She's being who she is, speaking from what she knows (from her lived experience), and taking an active part in the conversation and movement to advance the role of women. 
Women's success takes many forms. And Sandberg, rather than advocating for a common denominator or singular identity among women, is using her role to express and foster one perfectly valid form of professional women's achievement.  
What advice do you have for women to advance in a top heavy male workplace? With a degree in Automotive Technology, my professional life began in a "male workplace." The motto I adhered to then and offer now, regardless of who's in leadership: Use your unique talents and attributes to stand out in authentic and valuable ways. Choose to be outstanding in your field.
Deanna Utroske
Content Producer, Digital Book World.
NYWICI Integrated Marketing Communications Committee Member, Aloud Blog Co-Editor