Digital Salon: Facebook
By Arlene Schulman
Did you know that Thursday is the best day to post content on Facebook, followed by Friday and then Sunday? Or that Facebook's algorithm, which determines what content is seen in newsfeeds, is based on affinity, weight, and time delay?
Mastering Facebook for business is an evolving process, noted Nelly Yusupova, Chief Technical Officer of Webgrrls International, who is also the founder of DigitalWoman.com and Chapter Leader of NYC Webgrrls, at NYWICI's Digital Salon: Facebook Content and Posting Strategies that Get Results on Oct. 26. This sold-out members only event was sponsored by Hearst Magazines and held at the Hearst Tower on West 57th Street.
"Facebook uses an algorithm called EdgeRank which controls the content you see in a Newsfeed," Nelly explained, "Affinity is whether your fans interact with your content regularly, and the more interaction you have, the higher your rank. With weight, certain interactions carry more weight than others, such as liking a comment. Time delay is the freshness of the content and how often it's updated." The more comments, messages and interactions a Facebook page has, the more likely it is to appear higher up in a user's newsfeed.
Nelly cited the Facebook pages of Coca-Cola, which has over 35 million "likes" and Zappo's, which has more than 175,000, as dynamic examples to keep followers, who are all potential consumers, engaged. "You have to look at how businesses modify their content pages to make them more appealing," she said.
Businesses and organizations can create interesting and interactive content by using photos and videos, and by crowdsourcing. "Ask thoughtful, proactive questions on Facebook pages, and ask users to like, comment and share content," Nelly suggested. "These all increase your EdgeRank."
A simple click on a Facebook business page can add a contest, polls and surveys, including "fill in the blanks." "Post outside business hours and be concise," Nelly suggested. "Keep content fresh and share information."
And if you're reading this on a Thursday, now is the time to add content to your organization's Facebook page.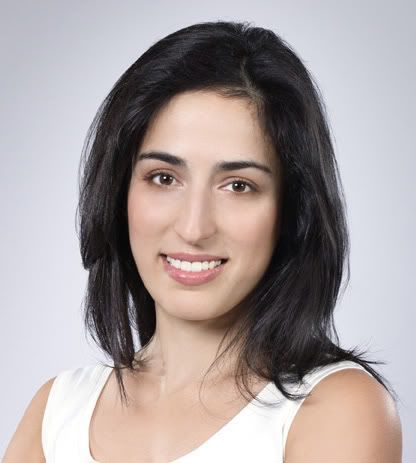 About Nelly Yusupova
Nelly Yusupova is is a technical specialist, Internet, Web 2.0 and Social Media expert and consultant. Nelly oversees the technical strategy for Webgrrls International, a community of professional women who leverage technology to become more successful in their careers and businesses. With Technology changing at the speed of light, Webgrrls mission is to help women "stay in the know", discuss the latest tech trends, support each other through business and technology issues, and develop new business contacts and friends.
Nelly is also the founder of Digitalwoman.com, an Internet consulting practice helping small and mid-sized companies get online and realize their strategic online goals.
 
Nelly has been featured in the WSJ, INC Magazine, Fast Company, and on the NBC Today Show, among others, and speaks internationally about Web 2.0, marketing online, building communities, & Social Media. She conducts workshops and courses and writes extensively for the industry.