PRESIDENT
Liz Kaplow
President and CEO, Kaplow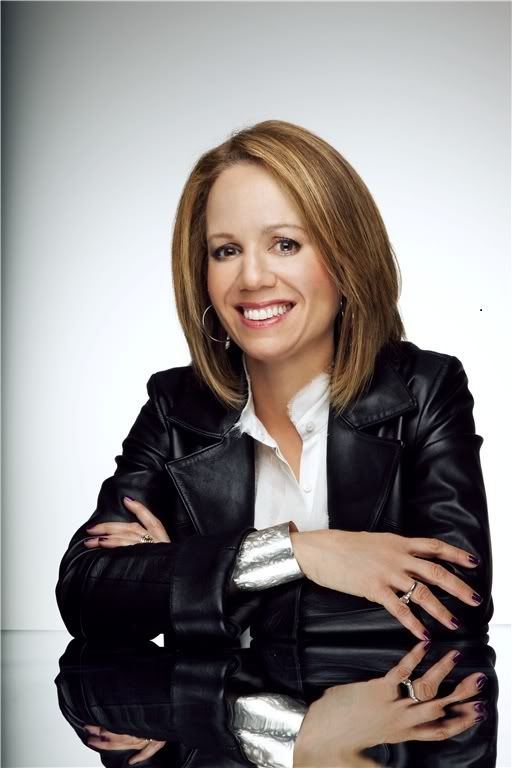 Liz is the founder and CEO of Kaplow Communications, a leading public relations and communications agency that connects brands and products with consumers and influencers through the art of storytelling. Under Liz's leadership, for the past 20 years, the agency has been driving consumers to fall in love with brands across such diverse categories as beauty, fashion, retail, lifestyle and consumer technology. Kaplow's clients range from such world-leading brand partners as Target, Skype, the Avon Foundation, and Unilever.
With her holistic approach to the practice of public relations, Liz is helping to reinvent the field. Her focus on integrating social media and emerging technologies with well-established media platforms ensures that client brand stories are "front and center" where consumers are living today.  This approach earned Kaplow the prestigious Consumer Agency of The Year award -- as well as a place on the list of Best Agencies to Work for -- from the Holmes Report in 2011.
Liz has combined her passion for storytelling with savvy business acumen to become a mentor and leader to her employees and many others. Over her career, Liz has been advisor, colleague and friend to CEOs, business leaders and influencers around the globe, and a guide to many of the communications industry's most prominent young practitioners. Recognized throughout the industry for her leadership, she is sought after as a speaker and as a judge for top industry competitions such as the CLIO, Sabre and the PR Week Awards.
Liz also has shared her leadership and inspiration with many worthwhile causes. Liz was honored by the James E. Marshall Foundation at the Beyond Beauty Awards this year, and by the Girls Scouts as a Woman of Distinction in 2009.  Liz also serves on the Board of Directors of Cosmetic Executive Women (CEW) and directs the agency in developing communications strategies for CEW's charitable foundation, Cancer and Careers. Liz has led the agency's long standing commitment to Project Morry, a year-round youth development organization.
An honors graduate of Vassar College, Liz also received a graduate degree from the Fashion Institute of Technology.  She lives in New York with her husband Evan Jacobs and has two daughters, Juliana and Melanie.
PRESIDENT-ELECT
Linda Descano
Managing Director and Head of Content and Social, North America Marketing, Citi
President and CEO, Women & Co., Citi
Linda Descano, CFA®, is Managing Director and Head of Content and Social at Citi, responsible for social media and content marketing efforts for the U.S. consumer businesses. Linda also serves as President and CEO of Women & Co., Citi's award-winning digital publisher of financial lifestyle content.

Over her 20 years at Citi, Linda has had a very diverse career, holding a number of roles across different divisions and functions. She joined Citi predecessor Salomon Inc. in 1994 as Vice President of Environmental Affairs. In 1999, Linda became a director and portfolio manager at Citi's Private Portfolio Group. Linda joined Women & Co. in 2003 as Chief Operating Officer and was named CEO in 2010. She also served as Chief Administrative Officer of Global Marketing & Corporate Affairs from 2008-2010. Linda assumed her current responsibilities in 2012.

Linda is the author of Citi's Financial Fitness blog as well as a LinkedIn Influencer. She also is a contributing blogger for Women & Co. and Manilla.com, writing on an array of personal finance, career and leadership, and marketing topics. She was selected as one of GoBankingRates.com's Most Popular Personal Finance Experts of 2013.  Other honors include a 2013 Changing the Game Award  from Advertising Women of New York (AWNY) and 2012 Women of Excellence Award for Community Service from the National Association of Female Executives (NAFE). 

Passionate about community service, Linda is on the Board of Directors of Girl Scouts of the U.S.A., the Director's Council of the Penn Museum, and the advisory boards of Eve Echo, Fab&Fru and Generations. Linda currently serves as president-elect of New York Women in Communications and is active in a number of other civic and professional organizations.

Linda lives in New Jersey with her husband and two cats.
IMMEDIATE PAST PRESIDENT
Nancy Weber
Executive Vice President/Chief Marketing Officer
Meredith Publishing Group
Nancy is Executive Vice President/Chief Marketing Officer for the Meredith Publishing Group. Weber, one of the publishing industry's leading marketing executives, develops Meredith's initiatives designed to expand the company's brands across media and special event platforms. In addition, she was instrumental in launching Meredith 360°, the company's recently created business marketing unit designed to give clients total solutions to their marketing objectives by using the broad portfolio and platforms of Meredith's print, broadcast, internet and event products and services.
She also has responsibility for the internal Meredith marketing groups within the company. She works with these groups to ensure that they are fully leveraging the company's strength in creating unique programs for the 75 million women decision makers that Meredith reaches in the marketplace. Her responsibilities also include oversight for Meredith's research department, the Family Circle Tennis Cup, the corporate creative services department and experiential marketing.
Prior to joining Meredith, Weber served as the senior vice president, Marketing and Business Development for The Golf Digest Companies where she was responsible for Research and Corporate Marketing, Events and Sports Marketing, Corporate Creative Services & Custom Publishing, and Business Development. In this role, Weber negotiated partnership agreements with the PGA Tour, PGA of America, The Golf Channel and Business Week. She also developed licensing and credit card affinity programs, retail and internet partnerships, books, and television programming.
Her professional background and experience also includes serving as the vice president, Marketing and Promotion for the New York Times Company Magazine Group where she oversaw marketing and promotions for Golf Digest, Golf World, Tennis, Snow Country, Cruising World, and Sailing World magazines and other ancillary products.
Weber has also held positions as the marketing director of The Newspaper Association of America, and as senior vice president, Marketing and Sales Development for McCalls magazine where she was responsible for all marketing components of the McCalls LPGA Classic. She also held marketing and promotion positions with Family Circle and House & Garden magazines.
Weber earned a bachelor of science from the University of Colorado Journalism School and currently resides in New York City.

SECRETARY
Stacy Martinet
Chief Marketing Officer
Mashable
Stacy Martinet is the Chief Marketing Officer at Mashable and sits on the company's Operating Committee, which directs the company's strategy, planning and operations. Stacy leads integrated marketing and communications, including brand, social media, corporate communications, external affairs, events and the company's social good commitment. She joined Mashable in December 2010. Under her leadership the brand has grown globally, social media reach and engagement has doubled and the Social Good Summit has become a global movement with participation from 100 countries around the world. She has spent her career at the intersection of media, technology and social media. Before joining Mashable, Stacy spent nearly a decade in corporate communications and digital marketing at The New York Times. She was part of the team that launched their first social media strategy. While at The Times, she was recognized multiple times with the company's Chairman's Award. In 2012, Stacy was named the youngest member of PR Week's 40 Under 40 list. She occasionally writes for Mashable about marketing trends, and has contributed to The New York Times and Cosmopolitan Magazine. She sits on the board of directors of New York Women in Communications and Plant-A-Fish, an oceanographic and ecological health non-profit. She is a graduate of Towson University.

VICE PRESIDENT-FINANCE
Cheryl Surana
Associate Director, Marketing and Business Development
Columbia Business School
Cheryl currently works at Columbia Business School in the Executive MBA Career Management Center as Associate Director of Marketing and Business Development. A Texas native with an entrepreneurial spirit, she founded a national specialty cookie company that she owned and operated for seven years working with a national customer base including Neiman Marcus, A Southern Season, Whole Foods and Costco. In addition, she was a consultant for a new restaurant concept and later became marketing manager for a natural foods company in New York City. Cheryl joined Columbia Business School in 2006 in the Eugene Lang Center for Entrepreneurship. She most recently was the Director of Administration for the Paul Milstein Center for Real Estate. She has a BA degree from Southern Methodist University and spent a year abroad attending University College London.  She has been a member of the National Association of the Specialty Food Trade (NASFT) and served on the Dallas Board of Children's International Summer  Villages (CISV). Favorite book is Malcom Gladwell's, The Tipping Point: How Little Things Can Make a Big Difference and is best described as a "connector."

VP-INTEGRATED MARKETING & COMMUNICATIONS — DIGITAL
Dimitra DeFotis
Senior Editor
Barrons.com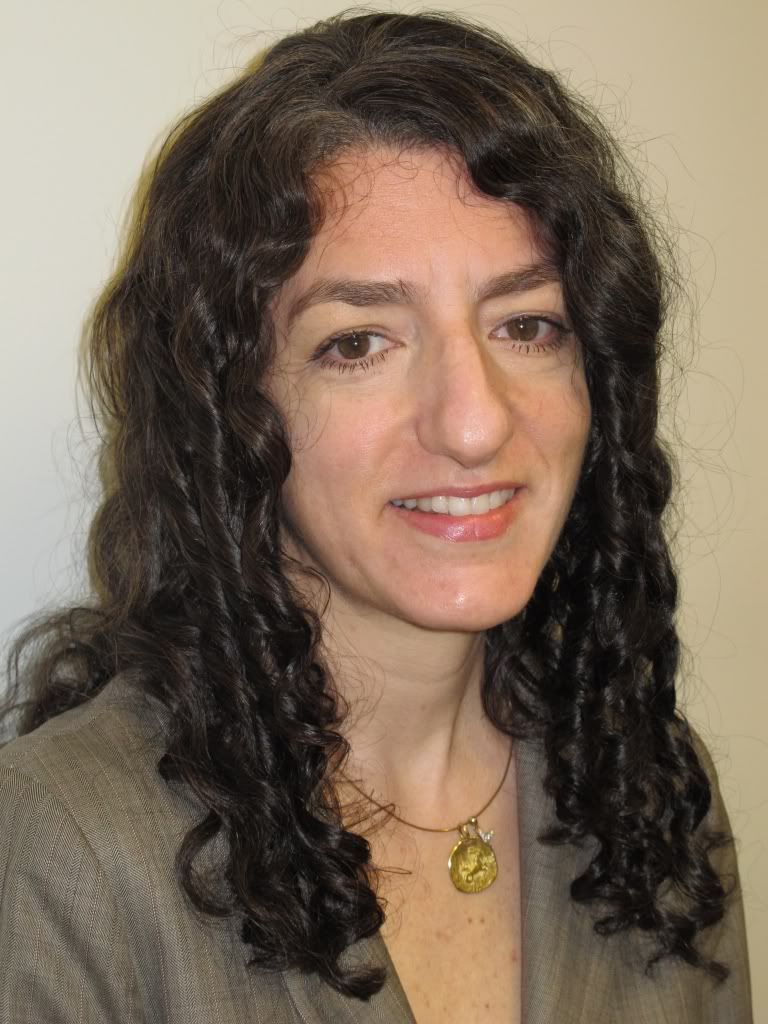 Dimitra writes about large U.S. companies and their stocks for the online edition of Barron's, the market-moving national magazine. She has written in print and online, including columns on international markets and Q&As with prominent money managers. She also blogs, tweets and appears in Web and televised reports discussing investing themes. Her pieces have been republished in The Wall Street Journal.
She joined Barron's in 2000 after three years at the Chicago Tribune, where she was among the nation's first "digerati," journalists who embraced the Internet and new ways of storytelling with words, photos and sound. She also wrote front-page stories for the print Tribune on religion, technology and education. She began her career at The Daily Herald in suburban Chicago covering cocaine busts, murders and politics before emerging as a business columnist.
DeFotis is working on a personal project to document the diverse stories of Ottoman Empire refugees of the early 20th century, motivated by family archives and testimony from people who have found her blog.
As a Knight-Bagehot Fellow at Columbia University, she completed MBA coursework and earned a Master's degree in journalism and a certificate in economics and business journalism. She received her Bachelor's degree from the University of Illinois at Urbana-Champaign.
VP-INTEGRATED MARKETING & COMMUNICATIONS — EDITORIAL
Michele Hush
Chief Storyteller, Internal Communications
Thomson Reuters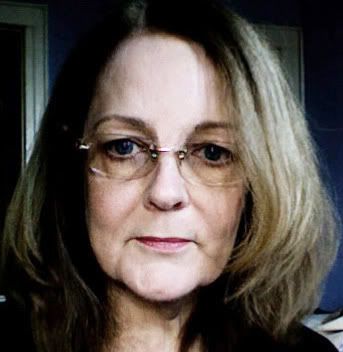 My dad always said, "First engage the brain, then the mouth." Those words have been my guide wherever life's taken me.
I earned my first paychecks as a writer interviewing rock bands for pop music magazines. This led to a job editing a rock & roll magazine and then to jobs in entertainment PR and artist management.
Eventually, the charm of late nights with noisy people wore off. I joined the Corporate Communications Department of Grey Advertising, where I wrote employee newsletters, a marketing newsletter and executive speeches. Writing business development materials, promotional brochures and pitch letters taught me to be persuasive.
I joined Thomson Reuters in January 2011 after spending five years working as an independent contractor.
In my free time, I edit the Aloud blog for New York Women in Communications and also write my own blog, Divinipotent Daily.
VP-INTEGRATED MARKETING & COMMUNICATIONS — PUBLIC RELATIONS
Debbie Coffey
Vice President, North America Communications and Global Public Relations
Avon Products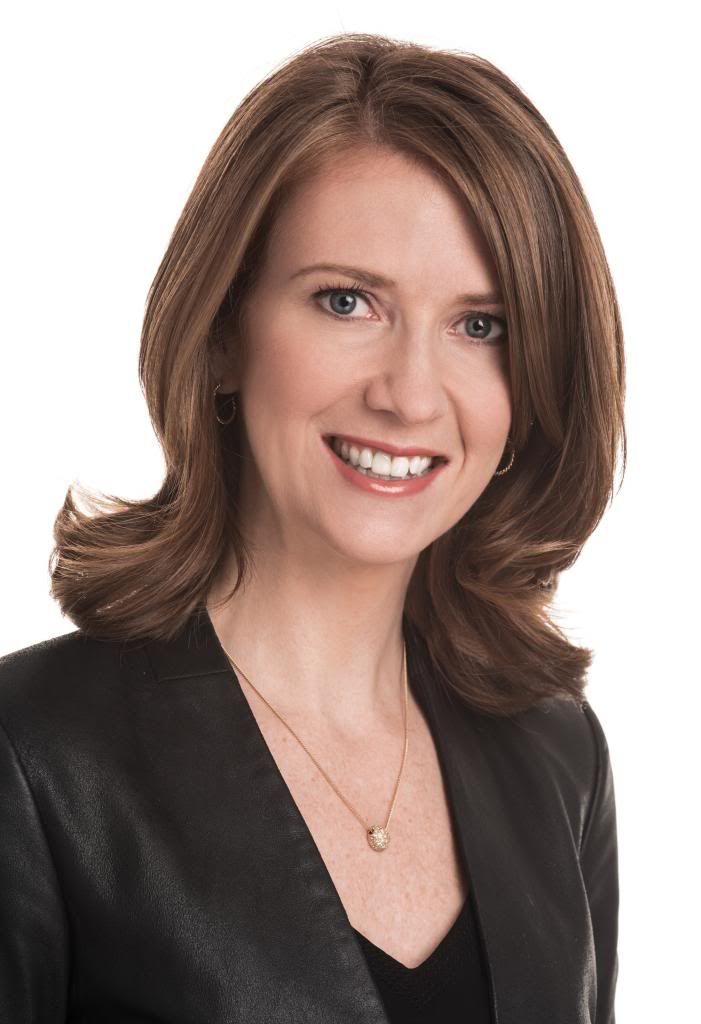 Debora is the Vice President, North America Communications and Global Public Relations for Avon Products. She has worked at Avon for 15 years, and previously worked on the agency side for clients such as Cover Girl, Vidal Sassoon, Bath & Body Works, Nivea and Eucerin. She is executive sponsor of a new women's network at Avon - Avon Women Empowered (AWE). She is committed to supporting the causes that matter most to women, including economic empowerment, ending violence against women, and fighting breast cancer.


VP-MEMBERSHIP
Diane Baranello
Principal, Coaching for Distinction
Diane is an experienced coach and corporate trainer. In her practice, Coaching for Distinction, she works collaboratively with seasoned executives, emerging leaders and career changers enabling them to create a memorable personal brand, develop career strategies, and overcome obstacles that can derail a career. She leverages a wealth of corporate training experience and puts it at the service of her clients.
Diane was global Training Director for Citi's Private Bank, Private Bank University Curriculum Head for global Management and Professional Development and Training Director for Latin America.  In addition to managing an international team of training professionals, she lead management and leadership seminars, facilitated focus groups and performance challenges across the United States, in Latin America, Asia, Japan, Switzerland, Canada and the Bahamas. She was awarded the Citicorp Service Excellence Award and Citigroup Gold Award for Service Excellence in recognition of her contributions.
In academia, she's facilitated networking and communications programs for New York University's Stern School of Business, NYU's Wasserman Center for Career Development, Baruch College's Zicklin School of Business and the Weissman School of Arts and Sciences.  She participates annually in the Bernard L. Schwartz Communication Institute's Symposium on Communication which convenes 100 creative, forward-thinking business professionals and educators for a dialogue on best practices on communications in the workplace and the classroom.
Diane sits on the Board of New York Women in Communications, is an active member of WICI's coaching team, and participates annually in the Night of the Coaches. She is a catalyst for women at all career stages, sharing wisdom and practical tools for building their brand from the inside-out and acknowledging the strength, confidence and talent that lies within.
She believes in the importance of confident communications as the foundation for long-term success and offers a holistic approach to career distinction.  Diane's philosophy is simple ...be confident about who you are and what you have to offer, distinguish yourself by building an authentic personal brand, and communicate with energy and enthusiasm
membershipcommittee@nywici.org
VP-MEMBERSHIP
Melissa J. Weisstuch
Director, Strategy & Communications
Affiliates Risk Management Services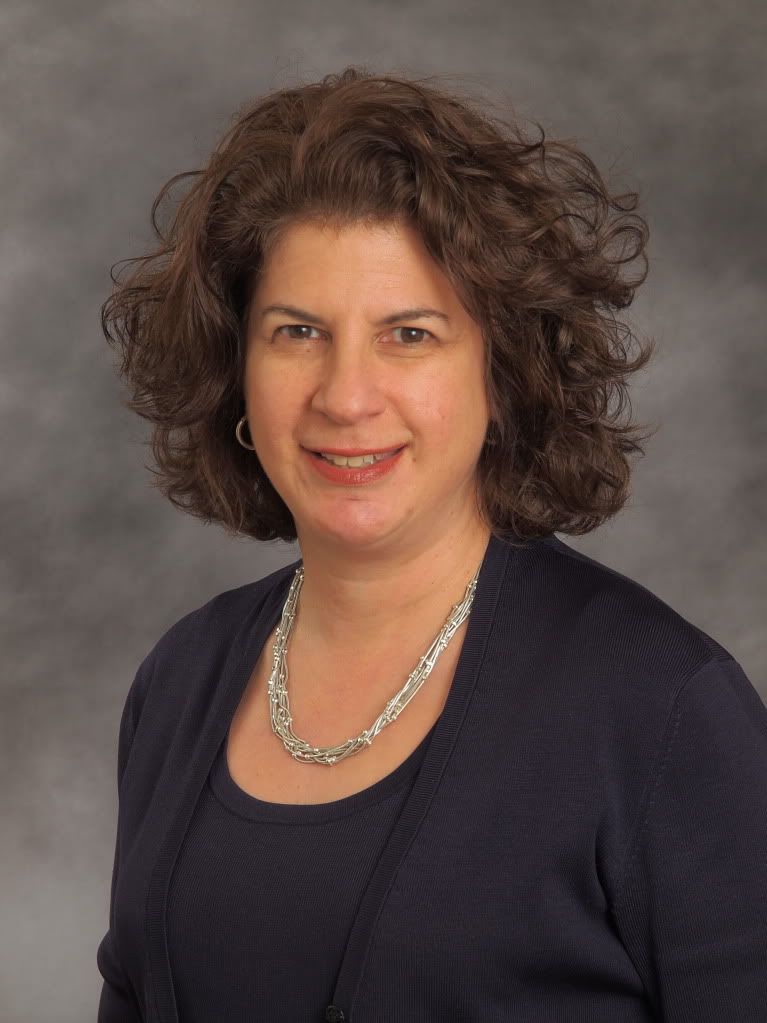 Melissa is a healthcare marketing and communications executive with 20 years of experience in hospitals and related organizations. In 2013, she joined Affiliates Risk Management Services (ARMS) as their first Director of Strategy & Communications. In this role, she oversees external and internal communications for the non-profit organization which provides comprehensive insurance, educational, risk and quality management services to help its clients enhance patient safety, improve health outcomes, and minimize the risk of loss.
Prior to ARMS, she was associate director of marketing communications for Somnia, Inc., a national anesthesia practice management company. Melissa also served as Vice President for Community Relations & Marketing at White Plains Hospital, where she developed and executed marketing and communication plans for key medical services and managed public relations and community outreach programs. She previously held leadership roles in marketing, communications and community outreach at Lenox Hill Hospital.
Committed to volunteer activities since high school, Melissa is currently involved with Big Apple Greeter, a non-profit organization dedicated to enhancing New York City's worldwide image by connecting visitors with knowledgeable and enthusiastic volunteer "Greeters." She has served as project manager and principal writer of the organization's annual report for the past three years.
A member of New York Women in Communications since 2005, Melissa previously served as Director of the Coaching Program. She initiated the first "Night of the Coaches" roundtable event in 2009 and the coaching salons in 2011.
Melissa received a B.A. in Political Science from Bates College and an M.S. in Public Relations from Boston University. She lives in White Plains, NY with her husband, Joshua Kamerman, a certified public accountant and attorney.
membershipcommittee@nywici.org
VP-PROGRAMMING
Lori Greene
Senior Partner, Director of Content, Maxus Global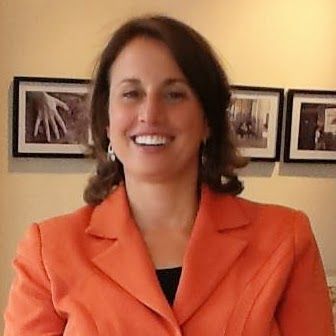 Lori is a proven multi-platform content executive highly proficient in all aspects of media including social, mobile, broadband, television, digital, and print as well as digital ad sales. She is the Senior Partner, Director of Content for Maxus Global.  Greene also teaches digital content strategies at New York University and is a guest speaker, panelist, and lecturer on digital subjects. Most recently, she executed a full digital rebrand of the global company WOBI, home of the World Business Forum, including content alliances with AOL, Inc., Wharton Business School, and Fast Company.  She was responsible for exponential social media growth and the company's first expansion into Asia.
Prior, she ran BBC America Digital where she increased web traffic over 100% and won Best Cable Website of the Year for her intelligent integration of television, digital, and social elements.  She also increased revenue, social and digital metrics by double digits.
During her tenure at A & E Networks, Lori Greene used her deep experience in content creation to reinvent History.com with a new strategic vision and a multi-million dollar budget, leading it to consistent record-breaking traffic.  She took dispirited staff, made smart hires, and coalesced them into a solid, goal-oriented team by inspiring and motivating them to bring Biography.com and History.com to higher levels of concept, content and design leading to a slew of awards including a Top Ten Website of the Year Award for 2007 from the Interactive Media Awards (IMA).  Greene's collaborative skills led to integrated promotion on billboard signage, television, print, and more.  At Reader's Digest, she led editorial creation and implementation of a global digital content syndication business that resulted in the company's first licensing deal -- worth several million dollars.
Her stint at Courttvnews.com included saving the digital division from extinction by utilizing team-player strategies and totally integrating the site into the Court TV network.  When she ran digital ad sales marketing and operations for the company, she elegantly balanced editorial concerns with revenue goals leading to close to a million dollars in annual revenue.  Greene created content for Court TV's first-ever mobile campaign, supervised the creation of three business-to-business websites, and oversaw innovative in-house promotions that were featured at the annual Promax/BDA awards.
Lori Greene was the President of Women in Cable Telecommunications' New York Chapter and she spent several years on the board of directors growing membership, running sold-out programs, and devising new ways of engaging the cable business audience.  Before aiming to conquer the digital frontier, Greene was a highly sought-after television producer for Travel Channel, Food Network, and Lifetime.
Greene has a global perspective borne out of travel to all seven continents and over 100 countries from her days as a travel journalist. She interviewed subjects as diverse as Julia Child, Calvin Klein, a famous political prisoner in a Peruvian jail, and Dr. Michael Mann, the climatologist at the epicenter of the climate change debate.
When not working to transform digital entities, Greene concentrates on goal-oriented adventures -- she summited Mount Kilimanjaro, ran the New York City marathon, and snorkeled for miles with spawning salmon in a frigid Canadian river.
VP-PROGRAMMING
Ivy Li
Digital Marketing, Bloomberg Philanthropies & Tusk Strategies
Prior to joining Bloomberg Philanthropies & Tusk Strategies, Ivy was Digital Communications Director at NYC Digital, part of the Mayor's Office of Media & Entertainment. In that role, she supervised social media communications across the City, managed strategy and content for NYC Gov's main digital channels, and coordinated social media integration into New York City's website, NYC.GOV.
Prior to joining NYC Digital, Ivy worked as the Social Media Producer at Scholastic Inc., where she managed social media content and corporate website initiatives. In 2008, Ivy worked for The New York Times Company as an intern in Corporate Communications, where she was also a winner of the NYT Intern Business Case Challenge. In previous positions, she worked in the public relations and development offices of the Harvard Art Museums, Solomon R. Guggenheim Museum, Boston Ballet and San Francisco Opera.
Ivy is based in New York and is a graduate of Boston University's College of Communications '08, where she received her B.S. in public relations. You can follow her on Twitter @ivyli.
VP-SPONSORSHIP
Erika Nardini
Head of Marketing Solutions, AOL Advertising 
Erika leads AOL's Marketing Solutions organization overseeing AOL's go to market practice. Erika leads AOL's marketing, creative services and program development for AOL's biggest advertising partners.
Prior to AOL, Erika led sales and marketing at Demand Media, connecting brands with intent driven consumers in new and creative ways. Erika is an architect behind Demand Media's Content for Real Life platform and is focused on driving advertiser revenue and innovation via a cross-functional creative services and sales development organization. At Demand Media, Erika oversees the company's strategic partnerships including their relationship with L'Oreal, Proctor and Gamble and Purina.
 
Erika was formerly the Vice President of Packaging at Yahoo!, where she built a cohesive and aligned go to market operation spanning branded entertainment, market development, advertiser solutions and strategic insights.
 
Prior to Yahoo!, Erika built the global arm of Microsoft MSN's branded entertainment and experiences (BEET) division and opened offices in Tokyo, London, and Amsterdam.
 
Erika has held several marketing, creative and media posts, including the management of media and creative accounts at Digitas, Havas and Arnold Worldwide. Erika also established the digital media practice at Fidelity Investments in the late 1990s.
VP-STRATEGIC PLANNING
Jessica Kleiman
EVP, Communications at SANDOW 
As EVP, communications at SANDOW, Jessica manages internal and external corporate communications and all public relations efforts for the multiplatform media company and its various brands. SANDOW's portfolio includes Culture + Commerce, Fred Segal, Interior Design, Luxe Interiors + Design, Material ConneXion, NewBeauty and Worth.
Previously, Kleiman served as vice president, public relations for Hearst Magazines, one of the world's largest publishers of monthly magazines. In that position, she was responsible for all PR efforts for 20 consumer magazine brands in the U.S., including Cosmopolitan, ELLE, Harper's Bazaar, House Beautiful, O, The Oprah Magazine and Town & Country, as well as the company's international, digital, brand development, integrated media and consumer marketing divisions.
Prior to joining Hearst in 2000, Kleiman was director of PR at The Knot (now called XO Group), the nation's leading wedding website and media company, where she managed the public relations and investor relations for the company's online sites, books, magazines, gift registry and products for nearly two years and helped lead the company to a successful IPO. She started her PR career at The Rosen Group, a magazine publicity firm.
A graduate of University of Michigan with a BA in Communication, Kleiman has written for several magazines, newspapers and websites, including being a regular blogger for Forbes.com's Work in Progress section. Kleiman co-wrote the career guide, "Be Your Own Best Publicist: How to Use PR Techniques to Get Noticed, Hired and Rewarded at Work" (Career Press, 2011) with co-author Meryl Weinsaft Cooper.
Kleiman has lectured about publicity and promotion at various universities, conferences and professional organizations around the country and was nominated in 2011 as "Publicist of the Year" by PR News.
VP-STRATEGIC PLANNING
Susan Schulz
Editorial Brand Director, Cosmopolitan
Susan has been at Hearst Magazines since 2000, currently serving as Editorial Brand Director of Cosmopolitan, where she oversees the website, CosmoBooks and a variety of other brand extensions. Prior to this she served as Editor-in-Chief of CosmoGirl. She began her career in magazine publishing as an Editorial Assistant at Redbook after earning a BA in English from Loyola College, Maryland.  Susan has received much-deserved recognition for her community service including the 2003 Media Partnership Award from the National Eating Disorders Association, the 2005 "Do Something" Award from the National Alliance for Eating Disorder Awareness and a 2011 Galaxy Award from the New York Women's Agenda. She is also the outgoing Chairman of the Advisory Board for GlamourGals Foundation, which provides complimentary makeovers to women living in senior homes.
VP-STUDENT AFFAIRS
Megan Hess
Assistant Editor, Mashable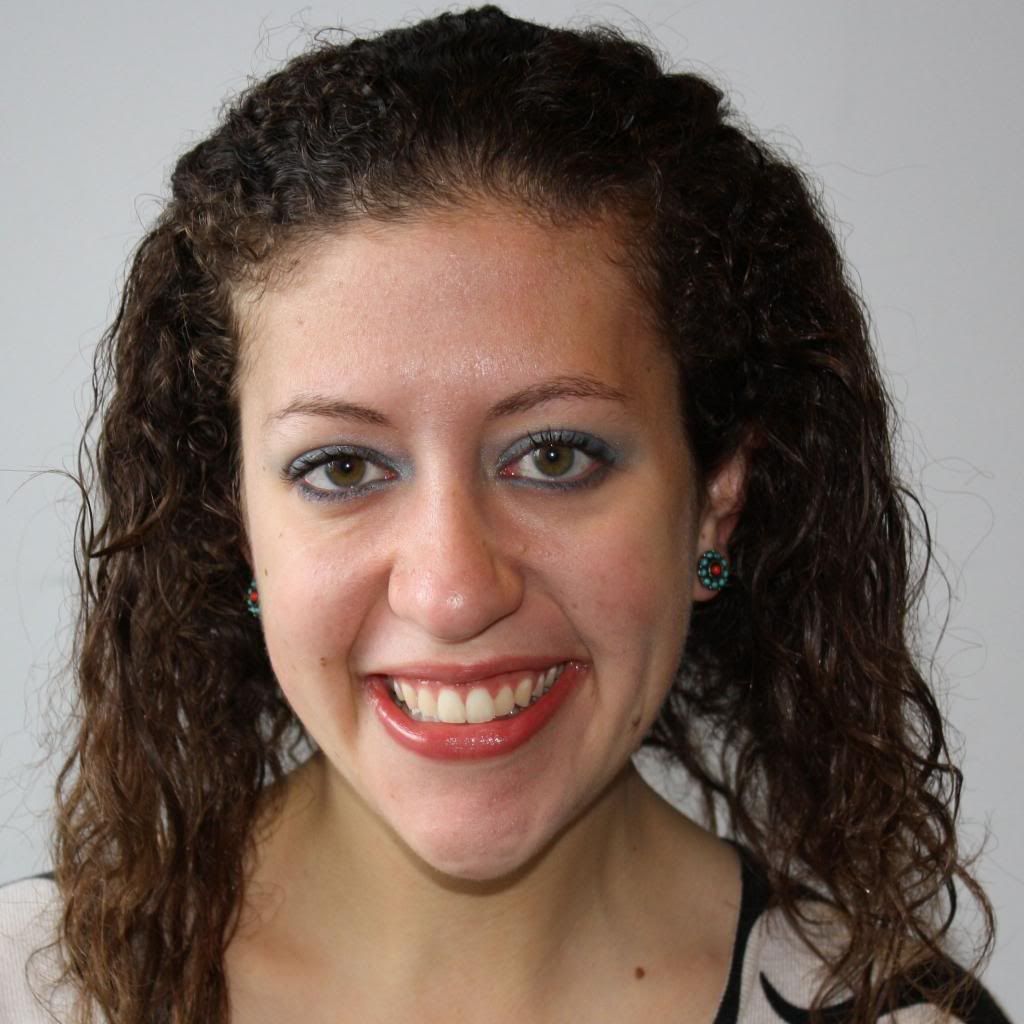 Megan is an assistant editor at Mashable, where her expertise lies in digital, mobile, and social media. Prior to joining Mashable, she was a digital and social media editor at Scholastic Parent & Child magazine, where she oversaw special digital projects, edited the magazine's website and iPad editions, and managed their social media accounts. She has also worked at The Huffington Post; CNNMoney.com; O, The Oprah Magazine; and Seventeen magazine. Megan graduated from the S.I. Newhouse School of Public Communications at Syracuse University with degrees in magazine journalism and international relations, and a minor in Chinese studies. She also founded and runs an award-winning website about unusual careers called No Joe Schmo.
studentaffairscommittee@nywici.org
VP-STUDENT AFFAIRS
Julie Hochheiser Ilkovich
Managing Partner & Vice President, Editorial Operations, Masthead Media Company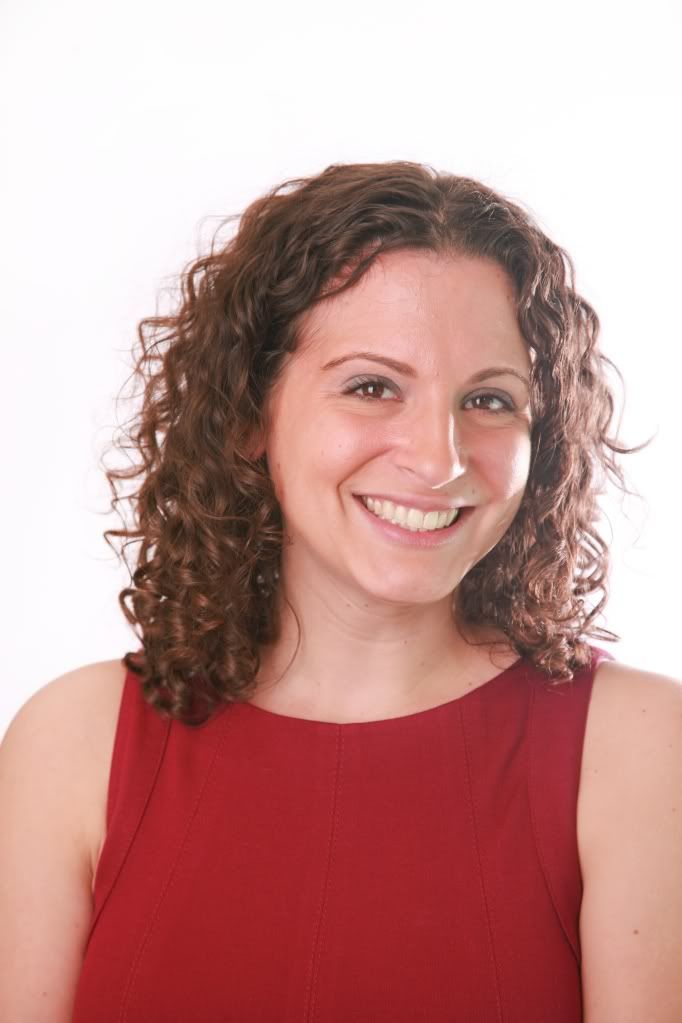 Julie is a digital content, marketing, and social media specialist and a digital lifestyle expert. She is the Co-Founder, Managing Partner and Vice President of Editorial Operations of Masthead Media Company, which provides magazine-quality content for brands and helps connect editorial talent with writing opportunities. Julie was previously the Editorial Director at Alloy Entertainment/Warner Bros, (creators of Gossip Girl, Pretty Little Liars, The Vampire Diaries, and many more book, TV, and film properties), where she oversaw digital strategy and content across the company.  She also worked as the Site Director for the Hearst Teen Network (seventeen.com, cosmogirl.com, teenmag.com, misquincemag.com, and donatemydress.org), where she oversaw digital content, social media, SEO, video, and advertiser integration and as an editor and on-air personality at AOL RED, AOL's teen channel. Julie is a graduate of the Boston University College of Communication and is currently the Vice President of Student Affairs for New York Women in Communication. Julie loves catching up on celebrity gossip, trying new restaurants, and a good cup of coffee. Follow her adventures here: @julieinnyc.
studentaffairscommittee@nywici.org
---
KELLEN COMPANY STAFF
EXECUTIVE DIRECTOR
Maria Ungaro
Vice President
The Kellen Company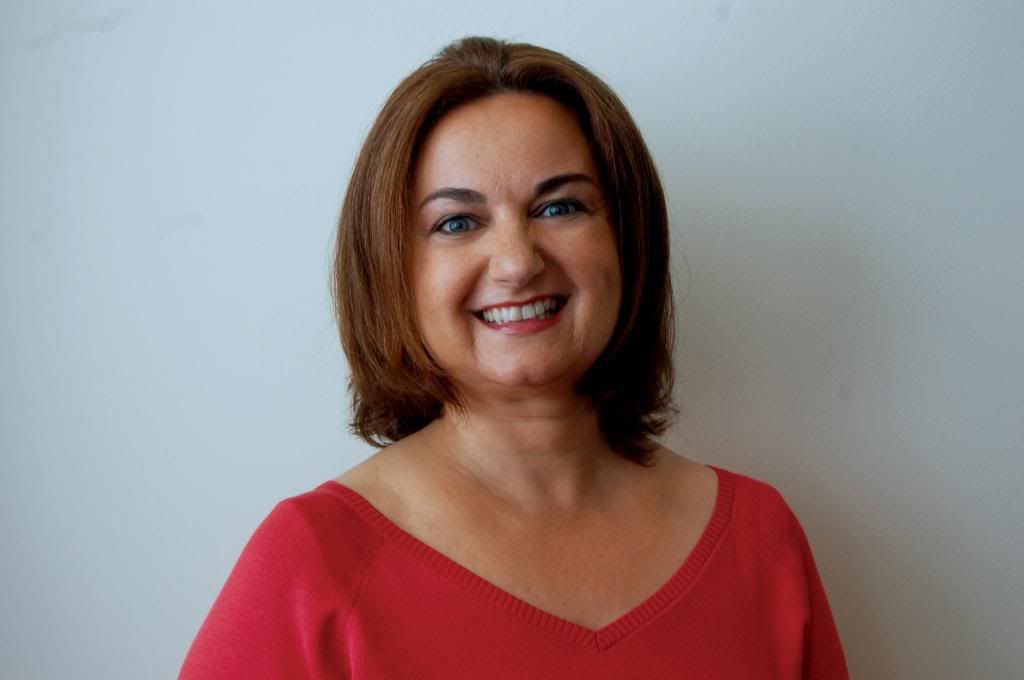 Maria is an officer of the Kellen Company, an employee-owned association management company of which NYWICI has been a client since 1996.  Maria became executive director for New York Women in Communications in June 2005, having developed expertise in operational effectiveness, marketing and event planning from seven years at the Kellen Company, including earlier stints working for New York Women in Communications and its Foundation. She has a BA and an MBA from Fordham University, was the executive director for the New York Women's Agenda and, prior to Kellen, worked for a management consulting firm specializing in crisis communications, public relations and corporate positioning.
ASSOCIATE DIRECTOR
Ellery Moses
MEMBERSHIP DIRECTOR
Angella Giannacopoulos